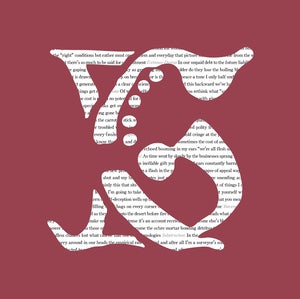 Based in LA, Ghostlimb is fronted by none other than Justin Smith -- owner of Vitriol Records, guitarist/vocalist of Graf Orlock (under the pseudonym Jason Schmidt), and guitarist of Dangers. As Vitriol Records churns out one crucial release after the next, many of which feature Smith as a member, Smith is fast becoming one of the most prolific people in the underground today -- the center of something like a modern-day SST scene.
Infrastructure's opener, "Construction," rips through the speakers with all the aggression and left-of-center thrashing of Graf Orlock. Smith's signature metal-via-punk riffing and authoritative bark are in full effect and this could very well be the first song on the next Graf Orlock album. But then, midway through the song, the bottom falls out and we are introduced to a whole other depth of emotion -- a radiant, heart-on-sleeve chorus that announces this is not Graf Orlock, this is Ghostlimb.
Through eleven songs (plus a cover of "Plastic Surgery" by British punks Leatherface), Ghostlimb nails this balance of angst and beauty. Bright, empowering anthems shine atop a burly foundation of giant, rock-solid hardcore beats, dirty chords, and the occasional lightning-fast thrash picking. The sound is massive and real.
Infrastructure is up for
pre-order
now and you can download the track, Construction,
here
.